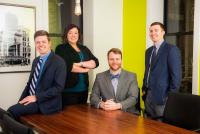 Bayer Becker is proud to announce the addition of four members to our associate leadership team. Nick Hamberg, Bryan Scheck, John Bayer, and Janet Heil join the current team of three associates; Katie Dillenburger, Brian Johnson, and John Cody. President, Jay Bayer, made the announcement Thursday, February 27th, adding "These highly talented individuals have demonstrated they are driven by a purpose greater than themselves".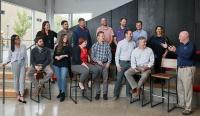 Duke Energy chose Bayer Becker to represent Ohio for all of the wonderful ways our firm benefits the community. Bob Garlock recently sat down for an interview and discusses the importance of community involvement and the number of ways that our firm gives back. Volunteer work is not new to our employees- one-third of us volunteer with at least one orgnization, if not multiple. To read more about Bayer Becker and other small businesses doing big things for their communities, click here.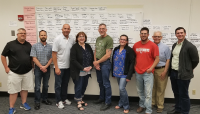 Participating in his third expert panel, our very own project manager, Dave Crouch, spent an afternoon at Ohio State University with EPA and DACUM talking about water waste treatment facilities. DACUM, also known as Developing A Curriculum, is an organization that puts together job descriptions for workers throughout each industry. Working with OSU and the Ohio Environmental Protection Agency, DACUM hosted this event, inviting these water treatment experts to be asked a series of questions on water treatment topics, and these panelists had to respond based on their knowledge and experience in the business.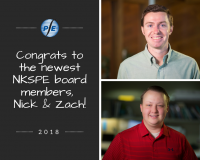 The Kentucky Society of Professional Engineers selected our very own Project Engineers, Nick Hamberg and Zach Borchers, to represent Bayer Becker as Directors on the KSPE Northern Kentucky Chapter Board. KSPE is an organization designed to further ethical, competent and licensed practicing of engineering, as well as strengthen each member professionally, socially, and economically. "Both are great additions and are excited to serve on the NKSPE Board, an organization Bayer Becker has supported over the years with numerous engineers serving on the board and as past presidents," noted Mike Willenbrink, past NKY Chapter President and current Principal at Bayer Becker.
Pages